RECIPE
General Tso's Chicken & Rice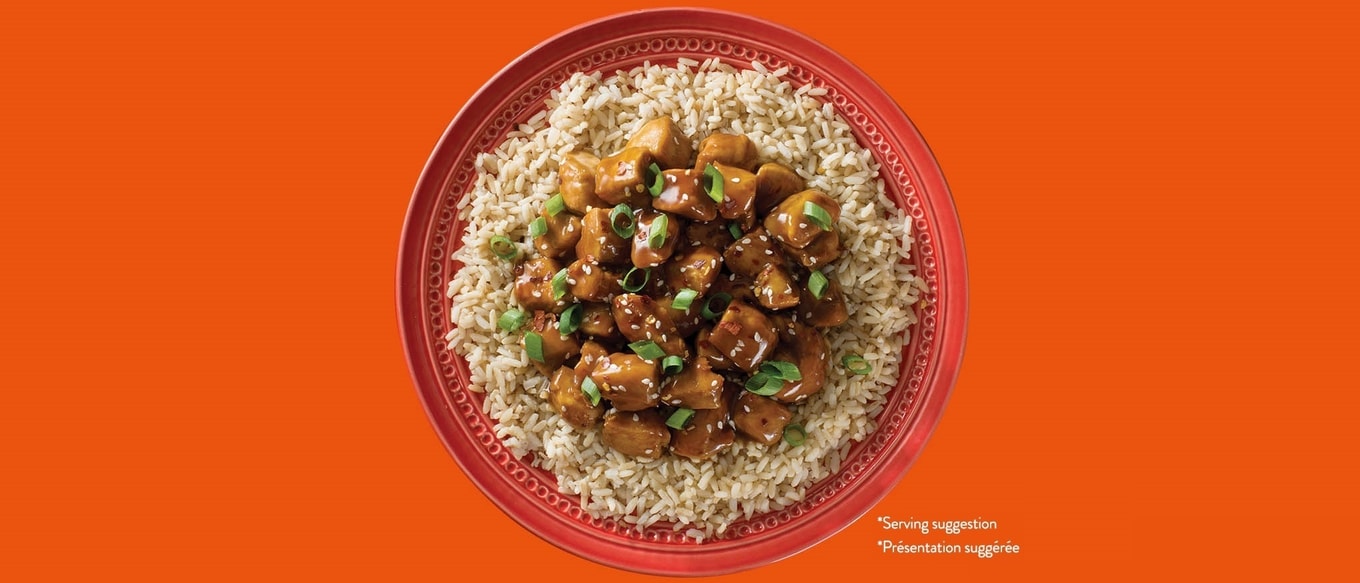 Create a classic takeout dish – without the takeout part. General Tso's Chicken is so easy when you've got BEN'S ORIGINAL™ Wholegrain Brown rice in the pantry. Cook everything in under 20 minutes and serve!
INGREDIENTS
1 1/4 cup (300 mL) BEN'S ORIGINAL™ Wholegrain Brown Rice
1/4 cup (60 mL) Rice wine vinegar
1/4 cup (60 mL) Water
1/4 cup (60 mL) Brown sugar
3 tbsp (45 mL) Hoisin sauce
3 tbsp (45 mL) Low sodium soy sauce
2 tsp (10 mL) Cornstarch
1 tbsp (15 mL) Canola oil
1 1/2 lb (750g) Chicken, boneless and skinless, cubed
1/4 cup (60 mL) Thinly sliced green onion
2 tsp (10 mL) Sesame seeds
Pinch red pepper flakes (optional)
INSTRUCTION
1

Cook rice according to package directions without butter or salt.

2

Meanwhile, whisk the rice wine vinegar, water, brown sugar, hoisin sauce, soy sauce and cornstarch.

3

Heat oil in a large, nonstick skillet set over medium-high heat. Cook chicken for 4 to 6 minutes or until golden brown all over.

4

Stir in sauce mixture; bring to a boil. Cook for 1 to 2 minutes or until chicken is cooked through and sauce thickens.

5

Serve over prepared rice. Garnish with green onions, sesame seeds and red pepper flakes, if using.
NUTRITION
DESCRIPTION AMOUNT PER SERVING
Calories 560
Carbohydrates (g) 67 g
Dietary Fiber (g) 3 g
Protein (g) 44 g
Total Fat (g) 11 g
Sugars (g) 17 g
Sodium (mg) 610 mg