RECIPE
Pork and Shrimp Fried Rice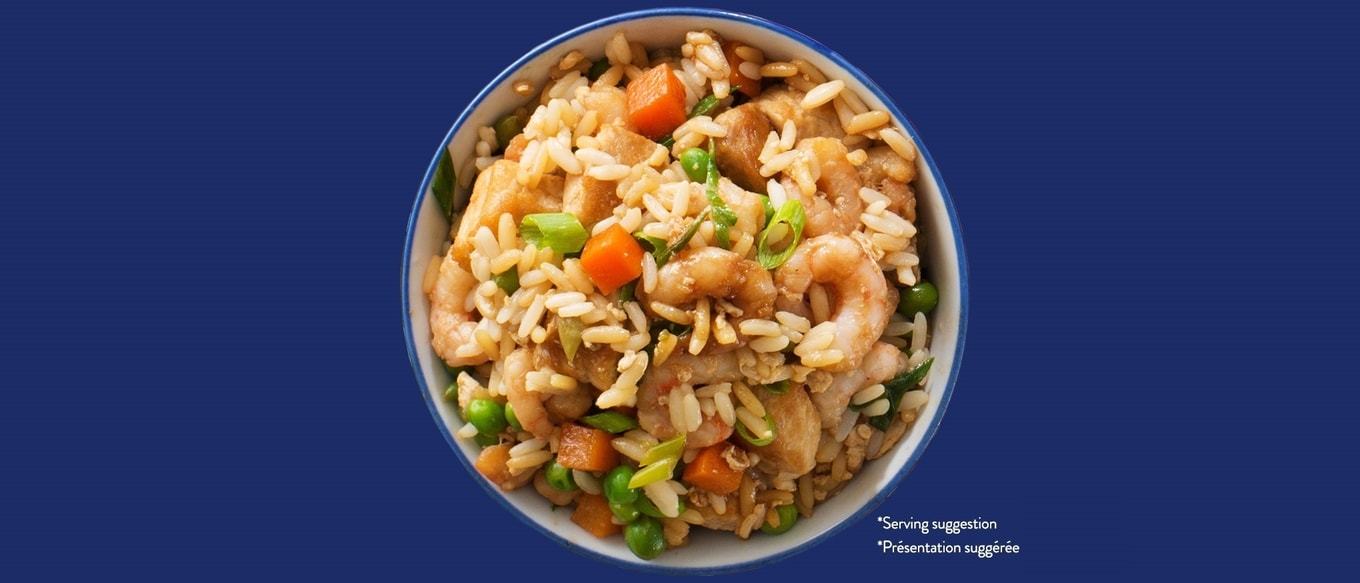 Give traditional Thai fried rice the VIP treatment with a few delicious upgrades: like seasoned roast pork and baby shrimp tossed with chopped green onions, egg and carrots. Simply the best.
INGREDIENTS
1 cup (250 mL) BEN'S ORIGINAL™ CONVERTED™ Brand Rice
2 Tbsp (30 mL) Canola oil
1/2 cup (125 mL) Chopped carrots
1 Egg, lightly beaten
3/4 cup (175 mL) Leftover roast pork, cut in small cubes
1/2 cup (125 mL) Cooked baby shrimp
1/2 cup (125 mL) Frozen peas, thawed
2 Tbsp (30 mL) Chopped green onions
2 Tbsp (30 mL) Soy sauce
INSTRUCTION
1

Prepare rice according to package directions.

2

In skillet or wok, heat 1 Tbsp (15 mL) of the oil over mediumhigh heat; sauté carrots for about 4 minutes or until starting to soften. Push carrots to side of pan. Add remaining oil; cook egg, stirring, for 30 seconds or until set. Mix carrots into egg. Stir in rice, pork, shrimp, peas, green onions and soy sauce; stir-fry for about 5 minutes or until heated through.
NUTRITION
DESCRIPTION AMOUNT PER SERVING
Calories 330
Carbohydrates (g) 45 g
Dietary Fiber (g) 1 g
Protein (g) 16 g
Total Fat (g) 10 g